We know there has been a strong desire locally to see the empty Earls Court land put to good use and to benefit the area, and since taking over the site we have worked hard to make this happen.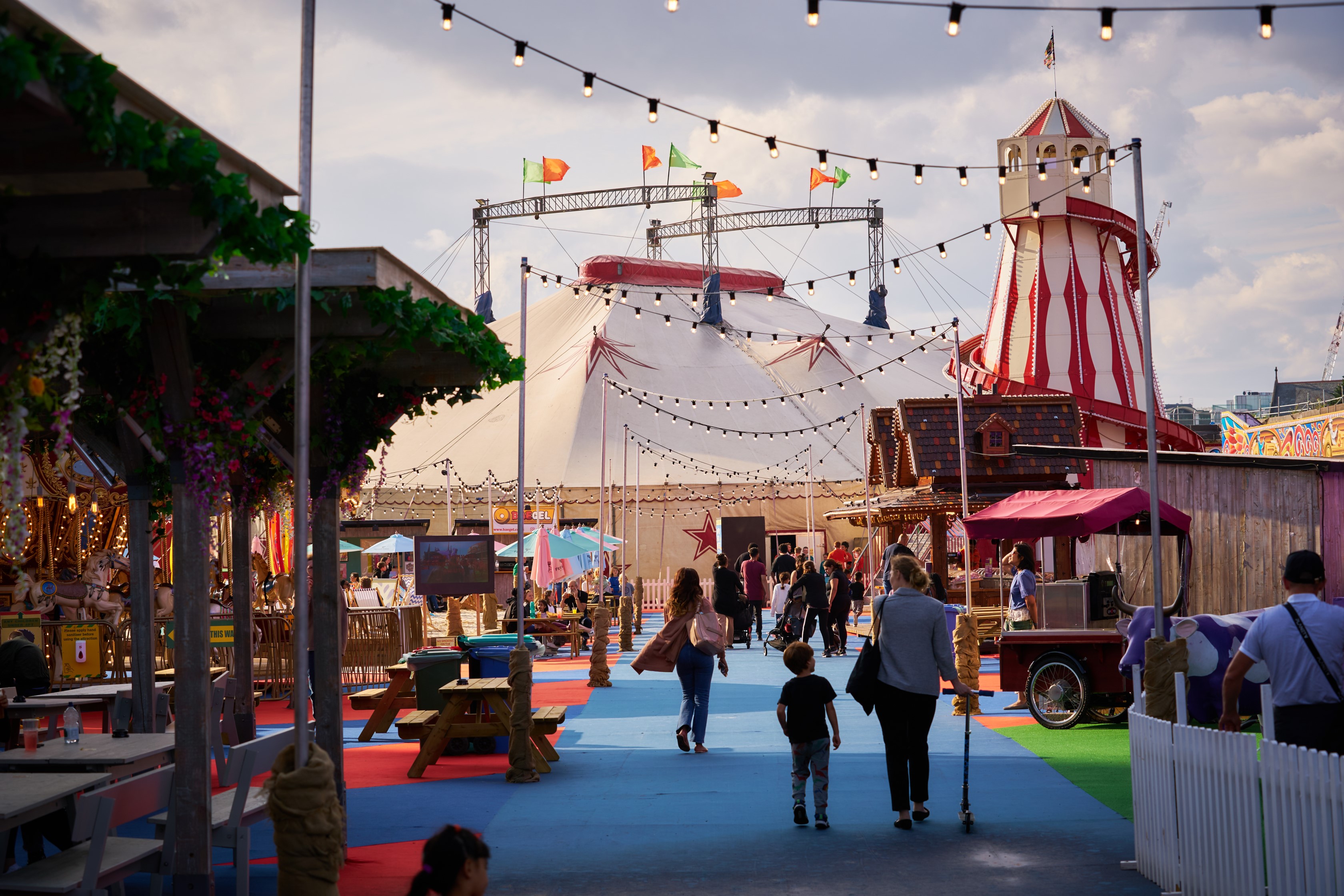 We have been delighted to bring London Wonderground to Earls Court and we are also opening up spaces that were left empty or derelict by the previous owners.
Click here to read our July community newsletter which sets out the progress we have made since taking over the site from the previous owners. We are determined to think and to act very differently.
Addressing the frustration at a long-standing empty site has been a priority. We are delighted to have brought the London Wonderground to Earls Court, which opened on 15 July. Entry is free and tickets for the events programme can be purchased at www.londonwonderground.co.uk.
We are also supporting the Kensington + Chelsea Art Trail with the launch of The Pleasure Garden at the space opposite Earl's Court tube station (which we call Warwick Road Apron). A consultation has been launched on the next phase for this space which we intend to keep as an active and engaging space – which can be viewed on our website here.
We are addressing the issue of empty buildings on Empress Place, working with Lowe Guardians to begin the process of reinstating the houses and providing low-cost homes at both Empress Place and the former Seven Stars pub. The first residents have already moved in.
We have also begun the process of repurposing the building, established by the previous owner as a Replacement Homes Suite, as a community hub, starting with a community engagement process to seek views on how this can best be used. You can view our consultation website here.
If you have any ideas or suggestions for other temporary uses that you would like to see on the site please do email us at: info@theearlscourtdevelopmentcompany.com